Carola Moujan - Art, design & research
Camp de Riso
2020
Assemblage of 20 framed risograph prints hung edge to edge.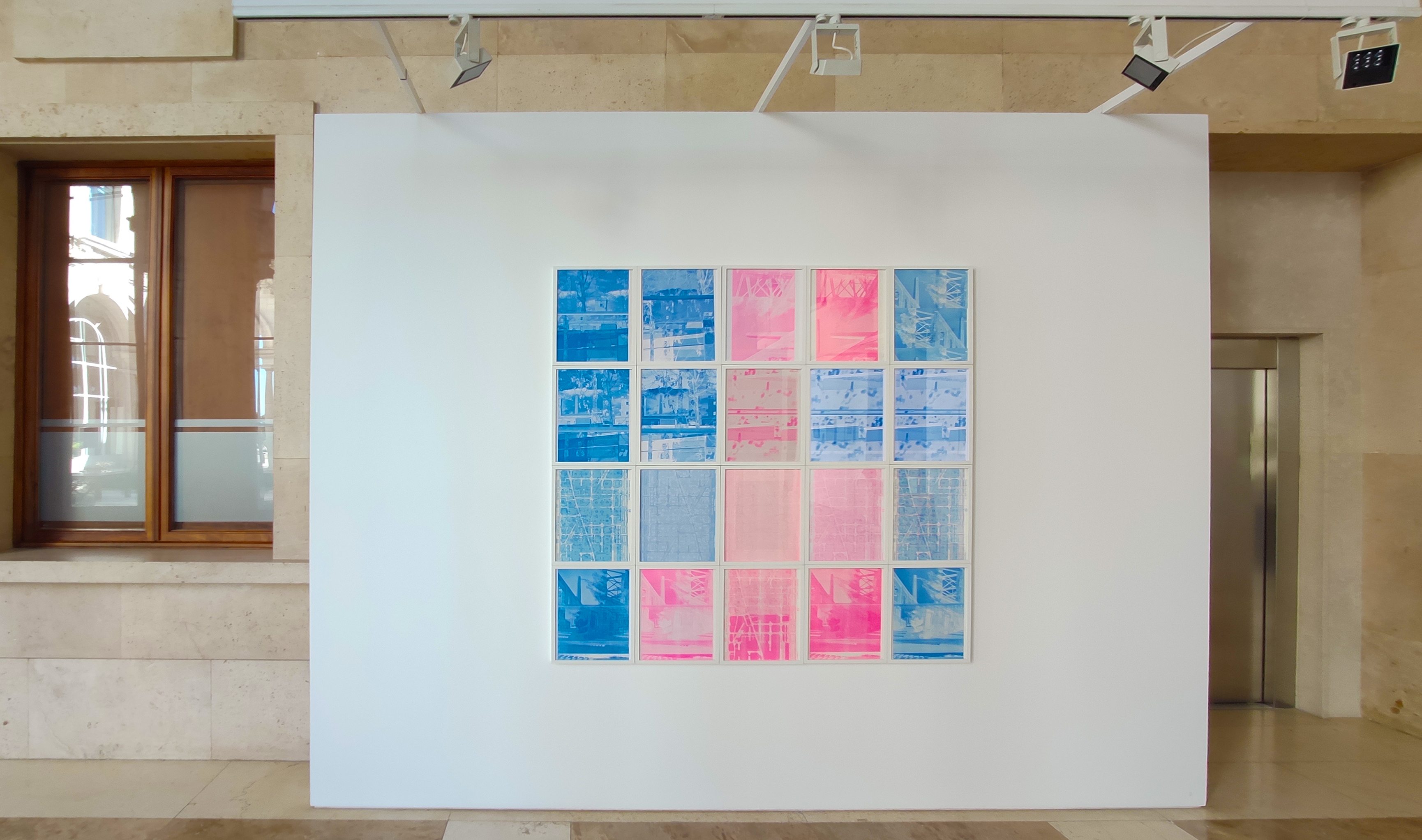 [EN]
The prints that make this series are part of a color study carried out for the installation
[RIP] _Barcelona during a residency in Hangar in 2020.
The images used as basis for the prints come from old maps of Barcelona and glitches made from photos of disused factories taken in the Poblenou district.
Installation photos: Matthieu Iandolino
[FR]
Les estampes qui composent cette série font partie d'une étude de couleur réalisée pour l'installation [RIP]_Barcelona pendant une résidence à Hangar en 2020.
Les images ayant servi de base à l'impression proviennent d'anciennes cartes de Barcelone trouvées dans un guide des années 80, et de glitchs réalisés à partir de photos d'usines desaffectées prises dans le quartier de Poblenou.
Photos installation : Matthieu Iandolino
[ES]
Las estampas que componen esta serie forman parte de un estudio de color para la instalación [RIP]_Barcelona durante una residencia en Hangar en 2020.
Las imágenes que sirvieron de base a la impresión provienen de antiguos mapas de Barcelona encontrados en una guía de los años 80, y de glitchs realizados a partir de fotos de fábricas en desuso tomadas en el barrio de Poblenou.
Fotos instalación: Matthieu Iandolino