Carola Moujan - Art, design & research
Luxury and Modernity
1999
Graphic design and layout
Client:Promostyl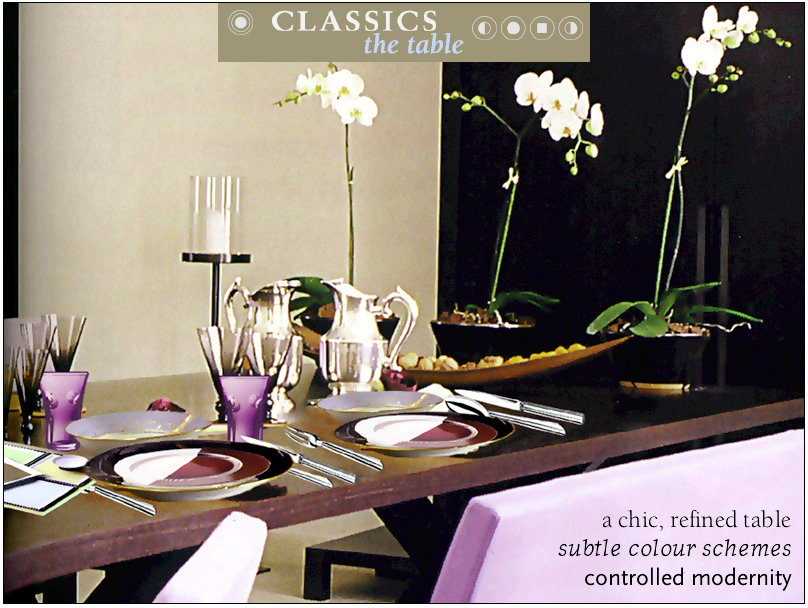 [EN]
Royal Doulton
–a fine tableware brand from London– commisionned Parisian trend office
Promostyl
to develop a study on the different forms luxury takes in contemporary life.
My role was to produce a visual essay in the form of a CD-Rom.
Main concepts were organized in families —authentic, conceptual, exceptional and everyday forms of luxury. Emphasis was put on the contrast between different collection's universes.
[FR]
Royal Doulton
- célèbre marque londonienne d'arts de la table - a mandaté le bureau de tendances parisien
Promostyl
pour développer une étude sur les différentes déclinaisons du luxe contemporain. Mon rôle a été de produire un essai visuel sous forme de CD-Rom.
Les principaux concepts ont été organisés en familles - luxe authentique, conceptuel, exceptionnel et quotidien. L'accent a été mis sur le contraste entre les univers des différentes collections.


Royal Doulton –célebre marca londoniense de vajilla fina– encargó a la agencia parisina de tendencias Promostyl un estudio sobre las diferentes formas que adopta el lujo en la vida contemporánea. Mi función consistió en producir un ensayo visual en forma de CD-Rom.

Los conceptos principales se organizaron en familias: formas de lujo auténticas, conceptuales, excepcionales y cotidianas. Se hizo hincapié en el contraste entre diferentes universos de colecciones.